Armed with plenty of sun cream, Capacitas took to Battersea Park on July 21st to compete in one of the most popular corporate runs of the year! This is the third time that Capacitas has taken part in the J P Morgan race, competing with 14,099 other participants from over 357 companies.
Despite being a small team and picking up a few injuries along the way, we definitely proved ourselves being up to the challenge by completing the 5.6km course. Huge congratulations to Jason Cross, Callum Nicolson and Josh Crowther who were the top three to finish from Capacitas. Jason finished in first place with a time of 28:45, Callum in second place with 30:07 and Josh in third finishing on 32 minutes exactly! But even Mangesh, who brought up the rear enjoyed the run hugely as you can see!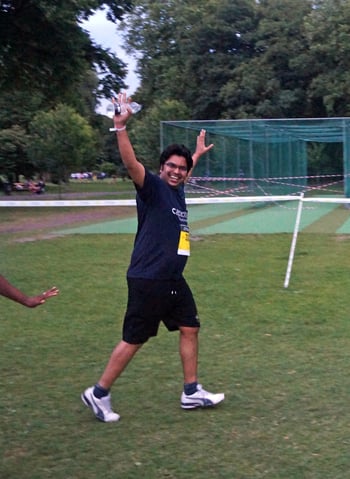 The race is now on for next year as we all hope to achieve new personal bests and to enter the biggest team yet!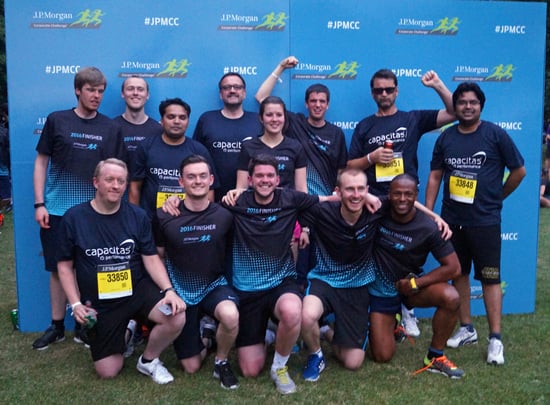 If you fancy a career at Capacitas and taking part in events like these, click on the link here to find out more.