2017 J P Morgan Challenge
I had a great time on Thursday evening with our staff at the J.P. Morgan Corporate Challenge Race, our fourth year at the event.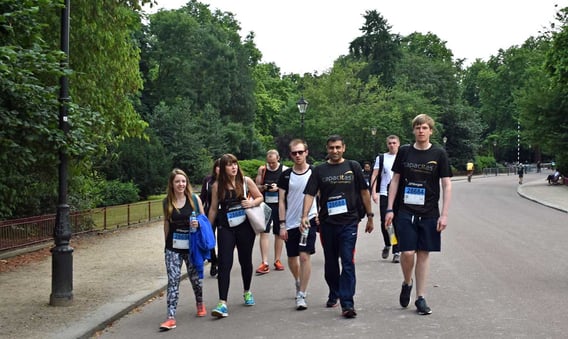 The Capacitas team, arriving for the race.
Despite the heat and humidity, the Capacitas team performed well, (pun intended). We had 14 race entrants and a handful of staff to cheer us on, including two new placement students who only joined this week.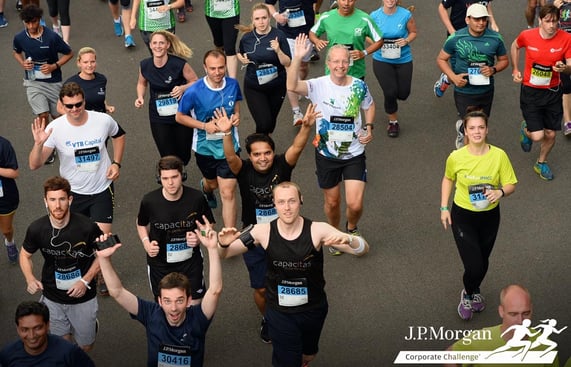 Photo above: The runners gathered for the start of the race - Note four of the Capacitas team in the lower left, complete with impressive company shirts!
As usual, the event was held in London's Battersea Park.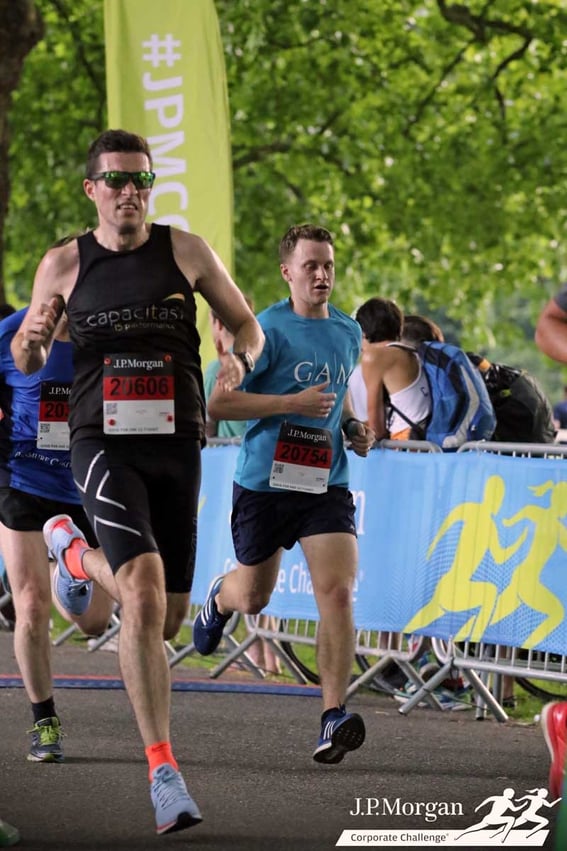 Our fastest runner, Thomas Ballard, crosses the finish line!
It was a great event and spirits were high late into the evening, as you can see here. Well done Team Capacitas - you fill me with pride and I'm still smiling whenever I think about the photos!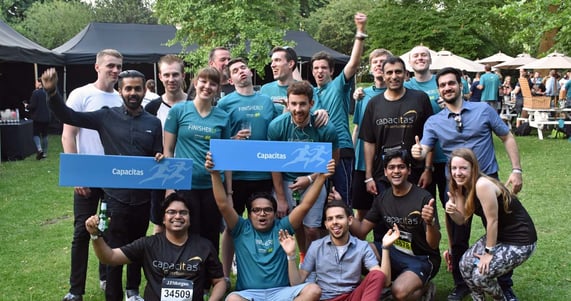 The Capacitas team after the race
See you all there again next year.
If you would like to join our team of high performers, for a challenging and rewarding career, then please take a look at our careers page:
Related posts: